$35/OUNCE GOLD: Don't Blink – Just Hit the MOTHER LODE!
On August 15th, 1971, President Nixon changed the MONETARY LANDSCAPE forever. For the first time in human history, following his televised announcement, the entire global economy shifted from currencies that are BACKED BY GOLD to ones backed by NOTHING BUT AIR!
It was so evident that gold WOULD SOAR that some investors made fortunes so large that they still LIVE OFF THEM today.
In JUST ONE DECADE, gold rose from $35 to $850 per ounce, and that type of return has NEVER MATERIALIZED again in gold. In 2000, gold ended a 20-year bear market and SOARED AGAIN, but not by 2,400% because it couldn't.
You can't RECREATE the initial big bang of the universe, metaphorically speaking; it's physically and mathematically IMPOSSIBLE to start anew.
It's unfair to those of us who WEREN'T THERE in 1971 to capitalize on this. We never know how much we would have RISKED on gold and would have gained.
The FLOODGATES only open once so we must keep our eyes open AT ALL TIMES, ready to DEPLOY and IMPLEMENT a strategy that could have LIFE-CHANGING potential.
What gold returned in 10 years in the 1970s, early investors in CANNABIS LEGALIZATION did in 3 years!
The markets are SO ROBUST right now that the time it takes to go from POINT A to POINT B, from startup to billion-dollar valuation, is SHORTENING SIGNIFICANTLY.
The cannabis BIG BANG is behind us. It was amazing, but it's locked and blocked. The potential to be FIRST and to build a position in the months leading up to the INDUSTRY VALIDATION moment, the one that causes the chart above to go from flat in 2015 and 2016 to ALMOST VERTICAL in 2017 and 2018, has gone.
93% Of Investors Generate Annual Returns, Which Barely Beat Inflation.
Wealth Education and Investment Principles Are Hidden From Public Database On Purpose!
Build The Knowledge Base To Set Yourself Up For A Wealthy Retirement and Leverage The Relationships We Are Forming With Proven Small-Cap Management Teams To Hit Grand-Slams!
The cheese has moved. The puck has shifted to another NICHE SECTOR, and it is in an even more GROUND FLOOR starting point than what cannabis did in 2015, but things are advancing LIGHTNING-FAST, as I said.
As you read this, only the CITIES of Oakland and Santa Cruz in California and the CITY of Denver in Colorado have decriminalized the medicinal use of compounds like psilocybin, which have proven (in some forms) to be of BREAKTHROUGH status, according to the FDA. Next up, the STATES of Oregon, Washington, and California are potentially pursuing full legalization.
I can COUNT ON ONE HAND the investment opportunities in this space. It's that early, and I personally WANT IN. I've seen this with cryptocurrencies, legalized cannabis, and have studied it in the tech sector and precious metals. It's a MAJORLY DISRUPTIVE moment, such as when a government changes its approach to substances and it has created MONSTROUS WEALTH in previous scenarios.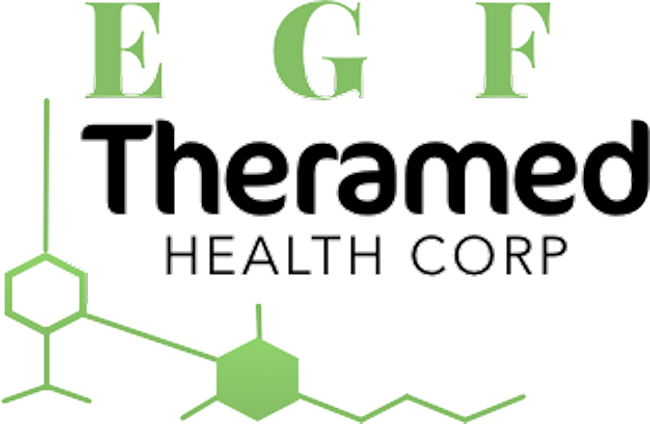 EGF Theramed Health Corp. (CSE: TMED & US: EVAHF) is currently worth CAD$10.6M. The largest cannabis players are valued in the billions, so you can ALREADY SEE that if its management team is wise enough to LAUNCH OUT OF A CANNON and pursue its business model quickly and wisely, it could become a potential dominator in the BLUEST OCEAN in the business world, as we see it.
This is, in my opinion, one of the CLEAREST high-risk/high-reward speculations around right now!
Consider shares of EGF Theramed Health Corp. (CSE: TMED & US: EVAHF) NOW!
Psilocybin is currently designated as a Schedule 1 drug, just like cannabis, but the FDA is already APPROVING DRUG TRIALS because it understands its enormous potential in treating depression, addiction, and PTSD, among other conditions.
This company, through its partial ownership stake in Pharmadelic Labs, has AN INCREDIBLE TECHNOLOGY that, in our view, has GAME-CHANGING commercial benefits. I'm going to go over it IN DETAIL tomorrow at 08:00 AM CST as I'm putting the finishing touches on it as you read this.
This could become the most important speculation of my 19-year career, and we won't have to wait long to find out!
EXCLUSIVE REPORTS, Featured In This Article and in Others, Which Are Considered ESSENTIAL READING:
Best Regards,


Lior Gantz
President, WealthResearchGroup.com
Governments Have Amassed ungodly Debt Piles and Have Promised Retirees Unreasonable Amounts of Entitlements, Not In Line with Income Tax Collections. The House of Cards Is Set To Be Worse than 2008! Rising Interest Rates Can Topple The Fiat Monetary Structure, Leaving Investors with Less Than Half of Their Equity Intact!
Protect Yourself Now, By Building A Fully-Hedged Financial Fortress!
Disclosure/Disclaimer:
We are not brokers, investment or financial advisers, and you should not rely on the information herein as investment advice. We are a marketing company. If you are seeking personal investment advice, please contact a qualified and registered broker, investment adviser or financial adviser. You should not make any investment decisions based on our communications. You should know that Gold Standard Media LLC, owned by the same parties as Wealth Research Group LLC, has been compensated three hundred thousand dollars, directly by the company, for a forty five day public awareness campaign. Our stock profiles are intended to highlight certain companies for YOUR further investigation; they are NOT recommendations. The securities issued by the companies we profile should be considered high risk and, if you do invest, you may lose your entire investment. Please do your own research before investing, including reading the companies' SEC filings, press releases, and risk disclosures. Information contained in this profile was provided by the company, extracted from SEC filings, company websites, and other publicly available sources. We believe the sources and information are accurate and reliable but we cannot guarantee it. 
Please read our full disclaimer at WealthResearchGroup.com/disclaimer