DRASTIC SILVER DEFICIT: Supply Scarcity – Market Pricing DEPRESSION!
The markets are open, the banks are functioning, food is there for the average American to purchase, for the most part, and the Covid-19 is getting ALL of the attention on the municipal, state and, of course, the federal level. Still, we've just SUFFERED the steepest-ever MARKET CRASH that America has ever had to endure.
The chart below shows the comparison with the 20th and 21st centuries' most APOCALYPTIC bear markets and nothing even comes close to this one!
We are living in the most DISRUPTIVE RESET since WW1. In wartime, in contrast to the ECONOMIC SUICIDE we're imposing on ourselves, the economic machine still functions.
In a SUPER-DEFLATION, everyone is just sitting on cash, selling any asset that is liquid, cutting all non-essential expenses and barely making it by. In this scenario, the potential for RIOTING and for SOCIAL DISORDER is realistic.
Millions of people have either lost a bloody fortune, lost a loved one, lost their job, lost their clients, been forced to stay at your home without the ability to pay the bills or, WORSE yet, have been left DESTITUTE.
Look at this horrific market crash:
Courtesy: Zerohedge.com
It would be suicidal to buy the dip in a meaningful way now. There's NO RUSH at all. The markets have given back a lot, but with NO MATERIAL PROGRESS on an approved drug to treat the virus, no VACCINE on the horizon, more SHUTDOWNS announced (NYC, California, Chicago, Baltimore, Italy, regions of China, Israel, Spain, France and The Netherlands), the most important ECONOMIC POSITIVE event would be to see the community spread DIMINISH, so we can start getting back to routine.
Right now, there are no signs of that occurring.
In fact, if anything, we're seeing clothing manufacturers turning into mask producers. We're seeing companies RE-FITTING their floors to produce ventilators, hospital beds and all the essentials needed to make sure the healthcare system is ready for the population at large to step back out and live normal lives, with the notion that most will contract the disease and get treatment.
Unless a GAME-CHANGER catalyst surfaces by way of a drug, the federal government is "buying time," stalling until it can't quarantine anymore and must allow the people to resume their routine, even if it's a new one.
As you can see below, even though this has been a CATASTROPHE, more EMERGENCIES could be on the horizon, since this biological and medical crisis is actually ESCALATING. We're learning that the younger generation is certainly NOT IMMUNE, as was previously believed.
Courtesy: Zerohedge.com
Since many of us are confined to our homes, it's difficult to TRULY COMPREHEND the daily struggle of the Federal Reserve and the European Central Bank to keep the credit market OPEN.
There's an ACUTE shortage of buyers, even for T-bills. I'm 100% CONVINCED that President Trump is concocting plan for a massive 50-yr bond with 0% interest and, if there's not SUFFICIENT demand for it, Jerome Powell will shove that bond onto his balance sheet, which is already a SICK JOKE.
This fiat monetary system is such an illusory concept, which works mostly because of the reluctance to come up with better solutions – since there ARE NONE – that don't require a gold standard, and politicians certainly HATE THAT IDEA.
93% Of Investors Generate Annual Returns, Which Barely Beat Inflation.
Wealth Education and Investment Principles Are Hidden From Public Database On Purpose!
Build The Knowledge Base To Set Yourself Up For A Wealthy Retirement and Leverage The Relationships We Are Forming With Proven Small-Cap Management Teams To Hit Grand-Slams!
On Friday, I made the rounds, calling the most trusted bullion dealers in America, some of them close contacts of mine; I'm going to CAPITALIZE on the disparity and POLARITY between the TOTALLY FAKE paper ETFs and the BULLSHIT spot price and the real price that silver is BIDDING online and with the dealers. Silver Eagles sell for over $20/coin, while spot is around $12!
Personally, I'm using the options market to do this.
In short, my analysis is that with the disruption to supply chains and the mandated closures of mines, which will then take MONTHS to re-open, the price of silver will be so much HIGHER than what's shown on the COMEX.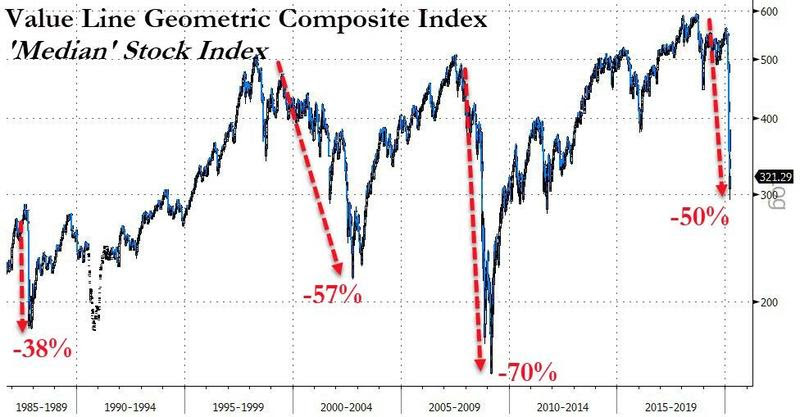 Courtesy: Zerohedge.com
I believe a DEFLATION HURRICANE like this will birth a totally new global financial culture, as 1987, 2000 and 2008 have done prior to this.
The recently-approved RESCUE PACKAGE is worth $2 trillion, which is a FREAKY amount. This money will go somewhere, and I estimate that much of it will be devoted to the DE-GLOBALIZATION effort on the part of companies. This means salaries for American workers will rise, demand for raw materials will dramatically expand and inflation will be a huge risk, when the entire planet operates on ZIRP and NIRP.
This crash has cost equity losses of $30 trillion, which is NEARLY 135% the size of GDP for the USA. The volatility of this bear market crash and the coming depression is the most severe in history. I've been in communications with fund managers, who EXPRESS the concern that DOLLAR demand is putting the system on the brink of derailment.
From the 13th of March, the U.S. dollar has gone up by 9%, which is its most DRAMATIC rally since it was formed!
The reason is because NOTHING is considered safe and I mean NOTHING. Investors even question Washington's SOLVENCY, as you can see below:
Courtesy: Zerohedge.com
A quarter of a trillion dollars has moved back into money-market accounts. This is a MIND-BOGGLING run on equities of all kinds.
People around the world are sleeping with cash tucked under their pillows, figuratively speaking.
New York City, the world's most iconic metropolis, will now be under QUASI-martial law. The Army is deployed.
Globally, over one billion people are at home. 85 million Americans are quarantined.
We will defeat the virus, I'm certain of that – but at what cost?
At the start and close of each day, I go over my principles, making sure that the virus and its impact don't leave a scar on my psyche.
Best Regards,


Lior Gantz
President, WealthResearchGroup.com
Governments Have Amassed ungodly Debt Piles and Have Promised Retirees Unreasonable Amounts of Entitlements, Not In Line with Income Tax Collections. The House of Cards Is Set To Be Worse than 2008! Rising Interest Rates Can Topple The Fiat Monetary Structure, Leaving Investors with Less Than Half of Their Equity Intact!
Protect Yourself Now, By Building A Fully-Hedged Financial Fortress!
Disclosure/Disclaimer:
We are not brokers, investment or financial advisers, and you should not rely on the information herein as investment advice. If you are seeking personal investment advice, please contact a qualified and registered broker, investment adviser or financial adviser. You should not make any investment decisions based on our communications. Our stock profiles are intended to highlight certain companies for YOUR further investigation; they are NOT recommendations. The securities issued by the companies we profile should be considered high risk and, if you do invest, you may lose your entire investment. Please do your own research before investing, including reading the companies' SEC filings, press releases, and risk disclosures. Information contained in this profile was provided by the company, extracted from SEC filings, company websites, and other publicly available sources. We believe the sources and information are accurate and reliable but we cannot guarantee it. 
Please read our full disclaimer at WealthResearchGroup.com/disclaimer