GOLD GETS CREAMED: Markets Celebrate – NOT A CLEVER MOVE!
The markets are SETTING THEMSELVES UP for a situation in which all kinds of good news will not do anything to prices, since the best of news IS ALREADY PRICED IN. Literally, the markets are ON THE GRILL, hotter than ever.
News and rumors that vaccine trials are looking better and better ARE REASSURING investors that Covid-19 was OVER-HYPED; actually, plenty of data IS BACKING this up!
Countries are RE-OPENING and the hospitals aren't SEEING AN EXPLOSION of patients.
That's great news, not only for investors or for the government, but for everyone, so the fear trade is SEEING DIMINISHED RETURNS. Remember, though, that one of the most important SAFE HAVENS that played a big role in the PANDEMIC PORTFOLIOS of tens of millions of investment accounts was CASH in the form of U.S. dollars, which will be SOLD OFF.
What this pandemic proved is that biotech is CRITICAL for our future and investors understand the potential of BREAKTHROUGH RESEARCH.
I WENT IN CIRCLES conducting due diligence on scores of companies, until I found George Anstey, a CANNABIS-focused executive who sold a company to Aphria for CAD$230M and has moved to the HOTTEST NICHE SECTOR in the world right now, psilocybin and psychedelics, in general.
George is a director of EGF Theramed Health (CSE: TMED & US: EVAHF) and the most important part of this opportunity is that this company is PRICED IN A WAY that is NOT IN LINE with its direct competitors.
93% Of Investors Generate Annual Returns, Which Barely Beat Inflation.
Wealth Education and Investment Principles Are Hidden From Public Database On Purpose!
Build The Knowledge Base To Set Yourself Up For A Wealthy Retirement and Leverage The Relationships We Are Forming With Proven Small-Cap Management Teams To Hit Grand-Slams!
You can see above just WHAT HAS HAPPENED to other companies in the sector, who have only a 2-3 months advantages over EGF, which points to the upside potential out there.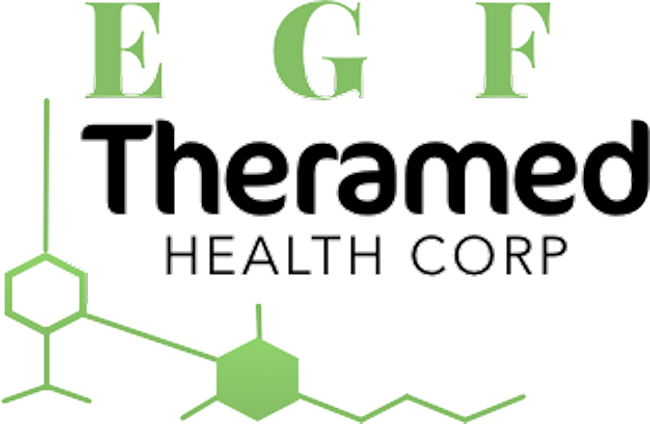 The difference between EGF Theramed Health's market cap and the handful of other companies in this sector shows that once a company proves itself, investors are willing to BET ON ITS FUTURE and pay more; there are still no BILLION-DOLLAR players, which shows the blue ocean that this sector is right now.
Another company went public in March 2020 and its shares are up by 1,000%! A second one is up from CAD$0.04 in December 2019 to CAD$0.36 TODAY! A third one POPPED from CAD$0.20 to CAD$0.56 just days ago.
This sector IS ATTRACTING many investors, but it's in SUCH AN EARLY STAGE that literally any of these could become the Coca-Cola or Amazon of psychedelics.
EGF Theramed Health (CSE: TMED & US: EVAHF) is UNIQUE, thanks to its UNPARALLELED TECHNOLOGY, which has completely changed the time it takes to grow psilocybin and is in the process of being PATENTED!
Unlike the other companies, it is SO NEW that we could be in before the BIG SURGE comes along.
In fact, with each new acquisition that the company proceeds to ink, investors should see the RISK LOWERED and the potential increasing; one ought to consider POSITIONING AHEAD OF THAT paradigm shift and enjoy the probable upwards appreciation in value.
Consider shares of EGF Theramed Health (CSE: TMED & US: EVAHF) NOW!
EXCLUSIVE REPORTS, Featured In This Article and in Others, Which Are Considered ESSENTIAL READING:
Best Regards,


Lior Gantz
President, WealthResearchGroup.com
Governments Have Amassed ungodly Debt Piles and Have Promised Retirees Unreasonable Amounts of Entitlements, Not In Line with Income Tax Collections. The House of Cards Is Set To Be Worse than 2008! Rising Interest Rates Can Topple The Fiat Monetary Structure, Leaving Investors with Less Than Half of Their Equity Intact!
Protect Yourself Now, By Building A Fully-Hedged Financial Fortress!
Disclosure/Disclaimer:
We are not brokers, investment or financial advisers, and you should not rely on the information herein as investment advice. We are a marketing company. If you are seeking personal investment advice, please contact a qualified and registered broker, investment adviser or financial adviser. You should not make any investment decisions based on our communications. You should know that Gold Standard Media LLC, owned by the same parties as Wealth Research Group LLC, has been compensated three hundred thousand dollars, directly by the company, for a forty five day public awareness campaign. Our stock profiles are intended to highlight certain companies for YOUR further investigation; they are NOT recommendations. The securities issued by the companies we profile should be considered high risk and, if you do invest, you may lose your entire investment. Please do your own research before investing, including reading the companies' SEC filings, press releases, and risk disclosures. Information contained in this profile was provided by the company, extracted from SEC filings, company websites, and other publicly available sources. We believe the sources and information are accurate and reliable but we cannot guarantee it.
Please read our full disclaimer at WealthResearchGroup.com/disclaimer