Right now, the focus of WealthResearchGroup.com is to make sure all readers are as UPDATED as possible on the Covid-19 pandemic.
HIGH-STRESS GAME: Nothing Like This – DROP EVERYTHING!
When Bitcoin was IN ITS INFANCY, the opposition it faced WAS INTENSE. In fact, in FOUR separate periods, the price has fallen by more than 80%!
Between January 2011 and July 2012, its price CRASHED by 40%. Between August and September 2012, the price CRASHED by 37%. Between November 2013 (GET THIS) and January 2015, the price was ERASED by 83%. In 2018, the price WENT FROM nearly $20,000 to JUST OVER $3,000.
In the end, the price is now near $10,000 and has MINTED MORE MILLIONAIRES than any other investment this past decade.
The reason is simple: it is the ULTIMATE DOMINATOR of a brand-new market!
It's not just Bitcoin that's worth billions; there are SIXTEEN cryptocurrencies worth over ONE BILLION each.
Their price progression and regression is EVEN SCARIER than Bitcoin's, but they KEPT AT IT.
EGF Theramed Health (CSE: TMED & US: EVAHF) is a volatile stock. Its total market cap is less than CAD$20M, which qualifies it as a classic small-cap stock. EXPECT it to be fluctuating like a liar's polygraph test print-out, but DON'T FORGET that it operates in a field that is WIDE-OPEN!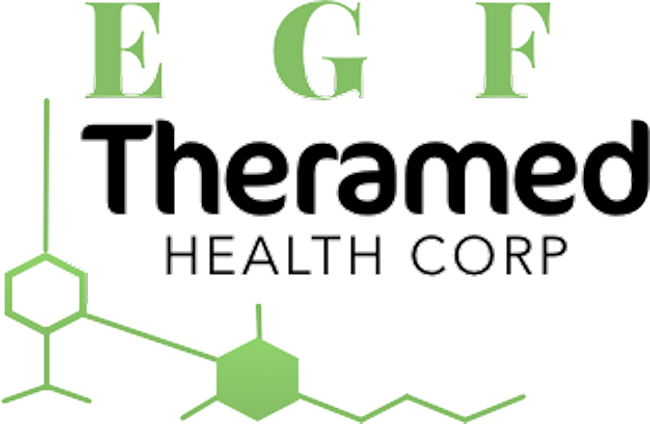 In other words, DON'T FORGET that Bitcoin was trading like a rollercoaster, but in the end, its price is up 2,000% in the last THREE YEARS ALONE, since we began covering it.
No one has cornered the psilocybin market; in fact, it is ILLEGAL in about 200 countries, so THINK FOR YOURSELF and determine whether or not this HIGH-RISK SPECULATION is for you!
93% Of Investors Generate Annual Returns, Which Barely Beat Inflation.
Wealth Education and Investment Principles Are Hidden From Public Database On Purpose!
Build The Knowledge Base To Set Yourself Up For A Wealthy Retirement and Leverage The Relationships We Are Forming With Proven Small-Cap Management Teams To Hit Grand-Slams!
As with Bitcoin, MANY knew about it early on and DID NOTHING. Many dismissed cannabis stocks and MANY MORE will dismiss psychedelics, but the science is GETTING MORE VALIDATED by the day!
EGF Theramed Health (US: EVAHF) has a simple business model – they are SEARCHING THE GLOBE for smart acquisitions that will put them in POLE POSITION for legalization.
As was the case in the legalization of cannabis just a few years ago, WHEN the first states in the union legalize medicinal use of psilocybin, the VALUATIONS will change instantly.
This, in the BOTTOM LINE, is the essence of this bet. As with Bitcoin or with the early cannabis companies, if they succeed in this frontier market, the potential is UNLIKE ANY OTHER.
CONSIDER SHARES OF EGF Theramed Health (US: EVAHF) NOW!
EXCLUSIVE REPORTS, Featured In This Article and in Others, Which Are Considered ESSENTIAL READING:
Best Regards,


Lior Gantz
President, WealthResearchGroup.com
Governments Have Amassed ungodly Debt Piles and Have Promised Retirees Unreasonable Amounts of Entitlements, Not In Line with Income Tax Collections. The House of Cards Is Set To Be Worse than 2008! Rising Interest Rates Can Topple The Fiat Monetary Structure, Leaving Investors with Less Than Half of Their Equity Intact!
Protect Yourself Now, By Building A Fully-Hedged Financial Fortress!
Disclosure/Disclaimer:
We are not brokers, investment or financial advisers, and you should not rely on the information herein as investment advice. We are a marketing company. If you are seeking personal investment advice, please contact a qualified and registered broker, investment adviser or financial adviser. You should not make any investment decisions based on our communications. You should know that Gold Standard Media LLC, owned by the same parties as Wealth Research Group LLC, has been compensated three hundred thousand dollars, directly by the company, for a forty five day public awareness campaign. Our stock profiles are intended to highlight certain companies for YOUR further investigation; they are NOT recommendations. The securities issued by the companies we profile should be considered high risk and, if you do invest, you may lose your entire investment. Please do your own research before investing, including reading the companies' SEC filings, press releases, and risk disclosures. Information contained in this profile was provided by the company, extracted from SEC filings, company websites, and other publicly available sources. We believe the sources and information are accurate and reliable but we cannot guarantee it. 
Please read our full disclaimer at WealthResearchGroup.com/disclaimer