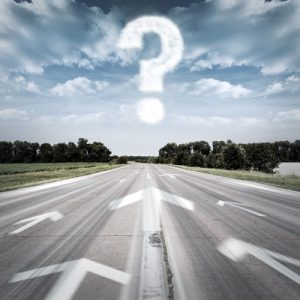 It was on our honeymoon that Anna, my wife, and I got our 1st real taste of the life the wealthy and well-to-do individuals get to enjoy every day. Our itinerary was pretty extravagant:
1. Whistler ski resort for 8 days. That is the village where the 2010 Winter Olympic Games took place. It's quite remarkable with its many slopes, high-end restaurants, and Olympic area. We were invited to stay at a ski chalet of a friend of ours that was one of the first people to lay fiber optic cables in Mexico back in the day. The art at his property alone was worth more than the mansion itself. We were amazed.
2. New York City – Christmas time. We landed on the 23rd of December and stayed at the famous Waldorf-Astoria. We hit the ballet and opera shows, and had our share of shopping, nightlife, and delicious food. I walked down Wall Street, took a photo with the bull, and tried to explain to security that I was invited to a meeting at the Federal Reserve, but they didn't find it funny.
3. After skiing and Christmas celebrations in the cold northern hemisphere, we took off to Rio De Janeiro, Brazil. At the Copacabana beach, nearly 5 million people gather for the New Year celebrations dressed in white. It was a magical and hot countdown to welcome 2012, around 30 degrees (Celsius). We then headed to Buzios, my wife's favorite beach spot of the entire trip, and a great place to get drunk on the amazing beaches of Brazil.
From there we headed to Iguazu falls, northern Argentina, Buenos Aires, and lastly…
4. Punta Del Este, Paraguay: Most haven't heard of the country of Paraguay, let alone this tiny beach town named Punta Del Este. This beautiful spot is South America's own Monte-Carlo. You forget that poverty is abound in South America, and believe you have reached France or Switzerland. Nothing but Porsches, Ferraris, Mercedes-Benz and other luxury cars fill the parking places near the clubs, casinos, hotels, and restaurants. People park in the forbidden areas and tell the police officers to simply write them a ticket. Fashion TV hosts parties, private birthday parties come with firework shows, and all the mansions keep the lights on at night so people driving by can admire the interior design and artwork. It has a great atmosphere. People wake up at 13:00, head to the beach until 20:00, shower, and head out to a late dinner, gambling, and clubbing. From mid-December until mid-February, it's packed full of the richest families (parents come with teens, as well) in the continent. We stayed at a luxury apartment owned by a good friend of mine from Argentina.
After 37 days of travel and being 24 hours a day with my wife and friends, enjoying all the experiences we got to live and absorb, we landed at our home destination. I had to take my time to digest everything we got to see and hear, and finally I realized that life, from cradle to grave, depends mainly on how you answer the following 3 questions, and it is your life's work is to perfect your answer as much as possible. If you are at a point in your life where you truly believe in your ability to create wonders to your destiny and understand that all the solutions to your challenges are within reach, then judge yourself according to these:
1. What are you excited about and doing about it?
2. Who are you doing it with?
3. Where are you doing it?
When you feel comfortable with the answers you get, you are at your heaven. The answer may change, of course, but the questions remain the same. For me, I know that being in the midst of the investment community gets me excited every day, and therefore I am in the newsletter business, sharing my passion. I know that I love writing from home, where my wife is, and sharing my passion with her. Lastly, I am very blessed that I can write from anywhere, and treat the world as my playground, visiting 4-6 countries and cultures every year.
What's your answer?
Take the test!
STOCKS: The End!

Between 2009 and 2013, you couldn't convince a retail investor to touch stocks. There were …