GOOSE BUMPS: This is the One – MOST IMPORTANT ALERT EVER!
In 2009, the price of silver WENT BALLISTIC and climbed from around $9/ounce to eventually reclaim its 1980 all-time high of $49/ounce. A year before, in 2008, though, while the banking sector was in shambles, one of the failing banks supposedly had to sell its silver position, causing the price to go from $21 to $8 in NO TIME.
This was the precursor that birthed the opportunity position in silver as it WENT PARABOLIC.
Silver stocks didn't just climb by double-digits, and not even by triple-digits. Many of them SHOT UP by QUADRUPLE-DIGITS in three years.
In March of 2019, the FDA approved a drug called Spravato that pharmaceutical giant Johnson & Johnson filed a new drug application for two years prior, through a division of it called Janssen. It opened the door to the DECRIMINALIZATION of psychedelics, especially psilocybin. The BEST ANGEL INVESTORS in the world, people like Peter Thiel, who co-founded PayPal and who was the instrumental financier of Facebook.com, have already TAKEN AN INTEREST!
It takes 10 weeks to grow psilocybin BUT EGF Theramed Health (CSE: TMED & US: EVAHF) owns a breakthrough technology and is in the process of FILING A PATENT, allowing the company to reach the same result in 3 days.
Again, instead of 70 days, our TOP PLAY for this historic biotech revolution, which is NOT EVEN LEGAL in one state yet, since the industry is in ITS INFANCY, has found a technological process of SHRINKING the production time by 95.8% and is in the process of filing a patent for it!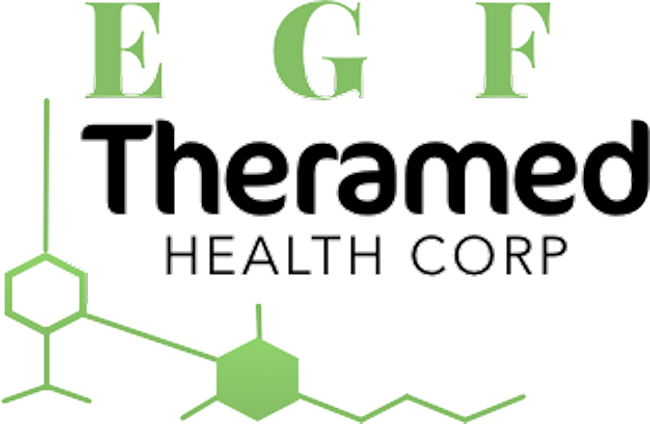 Consider shares of EGF Theramed (CSE: TMED & US: EVAHF) NOW!
Their technology means that their time to market is CONSIDERABLY SHORTER – it's almost an unfair advantage!
It reduces the need for space, real estate expenditures, and is FASTER by a factor of 23 compared to whoever COMPETES with them. 
93% Of Investors Generate Annual Returns, Which Barely Beat Inflation.
Wealth Education and Investment Principles Are Hidden From Public Database On Purpose!
Build The Knowledge Base To Set Yourself Up For A Wealthy Retirement and Leverage The Relationships We Are Forming With Proven Small-Cap Management Teams To Hit Grand-Slams!
The company's strategy is to SHOW EVIDENCE that their product works, so they've already come to lease agreements that will be turned into a processing facility in the British Virgin Islands, where psilocybin is FULLY LEGAL and where the medical tourism industry is alive and well.
Once the U.S.A. rolls out the next stages of de-criminalization/legalization, the company will be further along the process of streamlining its manufacturing capability and could be ready to DEPLOY IT.
The management team, which was SMART AND SAVVY to acquire this technology, is aiming to continue raising money for the purpose of purchasing large stakes in laboratories, future cultivators, and extractors.
This is a 3-year chart of CRON, which saw tobacco giant Altria Group invest heavily in it.
Shares went from CAD$0.27 to CAD$29, a 10,000% GAIN. That's 100x your money in three short years.
The pharmaceutical companies JUST CAN'T get into psilocybin this early because it's illegal in the U.S. right now, so companies like EGF Theramed Health (CSE: TMED & US: EVAHF) need to EXPEDITE their business model as fast as humanly possible so that this technology and their overall portfolio of acquisitions could POTENTIALLY BIRTH another success story, such as Cronos has and result in a buyout for a premium by a large-cap mega-company.
The cat is out of the bag; this change of legal status for psilocybin is happening with or without us, so I'm NOT WAITING another second.
EXCLUSIVE REPORTS, Featured In This Article and in Others, Which Are Considered ESSENTIAL READING:
Best Regards,


Lior Gantz
President, WealthResearchGroup.com
Governments Have Amassed ungodly Debt Piles and Have Promised Retirees Unreasonable Amounts of Entitlements, Not In Line with Income Tax Collections. The House of Cards Is Set To Be Worse than 2008! Rising Interest Rates Can Topple The Fiat Monetary Structure, Leaving Investors with Less Than Half of Their Equity Intact!
Protect Yourself Now, By Building A Fully-Hedged Financial Fortress!
Disclosure/Disclaimer:
We are not brokers, investment or financial advisers, and you should not rely on the information herein as investment advice. We are a marketing company. If you are seeking personal investment advice, please contact a qualified and registered broker, investment adviser or financial adviser. You should not make any investment decisions based on our communications. You should know that Gold Standard Media LLC, owned by the same parties as Wealth Research Group LLC, has been compensated three hundred thousand dollars, directly by the company, for a forty five day public awareness campaign. Our stock profiles are intended to highlight certain companies for YOUR further investigation; they are NOT recommendations. The securities issued by the companies we profile should be considered high risk and, if you do invest, you may lose your entire investment. Please do your own research before investing, including reading the companies' SEC filings, press releases, and risk disclosures. Information contained in this profile was provided by the company, extracted from SEC filings, company websites, and other publicly available sources. We believe the sources and information are accurate and reliable but we cannot guarantee it. 
Please read our full disclaimer at WealthResearchGroup.com/disclaimer