CAPITALISM UNDER ATTACK: Craig Hemke Breaks Down the War on Free Enterprise in America
Larry Fink, Mark Zuckerberg, Ray Dalio, Warren Buffett, and Bill Gates are incredibly wealthy individuals that have made statements seemingly in support of "inclusive capitalism" – an attempt to address the American wealth gap with some form of wealth redistribution. They may claim that capitalism is the problem, but is it possible that there's something more sinister at work here?
It's a controversial question, and Wealth Research Group knew of one gentleman who's never afraid to take on hot-button topics: Mr. Craig Hemke of TFMetalsReport.com, a site dedicated to helping investors and world citizens navigate the coming economic chaos and invest wisely in precious metals and other markets.
With nearly two decades of experience as a licensed securities professional, Craig Hemke began his career in financial services in 1990 but retired in 2008 to focus on family and entrepreneurial opportunities. Since 2010, he has been the editor and publisher of the TF Metals Report site, which has developed into a bustling community for precious metal enthusiasts.
A true student of the markets, Mr. Hemke graduated from the University of Nebraska with a B.S. in economics, and he's been an active commodity options trader since 1987. Craig provides accurate technical analyses and price forecasting in the metal markets for the short-, intermediate-, and long-terms; most recently, he called the bottom in gold when other analysts were expecting lower prices.
Courtesy: Craig Hemke
A go-to source for robust discussion on the economy and markets, Mr. Hemke's blog has expanded to a full online community with a passionate group of avid followers. Striving to provide some levity to the traditionally stodgy financial world, Craig Hemke's wit and wisdom have earned him tremendous respect throughout the commodity trading community.
Wealth Research Group got straight to the point and asked Mr. Hemke for his assessment of the wealth gap in America and whether this is a problem caused by capitalism. According to Craig Hemke, the problem ultimately starts with the central banks and their ability to print unlimited fiat currency at politicians' behest.
The result of this policy, according to Craig Hemke, is a debt-based society that requires ever more currency printing just to keep the economy running. As for the entrepreneurs and industrialists who've benefited from this system, we certainly can't expect them to advocate for a return to a sound monetary system.
93% Of Investors Generate Annual Returns, Which Barely Beat Inflation.
Wealth Education and Investment Principles Are Hidden From Public Database On Purpose!
Build The Knowledge Base To Set Yourself Up For A Wealthy Retirement and Leverage The Relationships We Are Forming With Proven Small-Cap Management Teams To Hit Grand-Slams!
Someone like Warren Buffett can call for higher taxes all he wants, but at the end of the day, he and others in his position are going to continue to shelter their income from taxation as much as possible, according to Craig Hemke.
Wealthy entrepreneurs and political celebrities may claim that capitalism is the problem, but in reality it's the monetary system that's the problem, according to Craig Hemke. There was a time prior to the 1970s where wealth disparity was less of an issue and more people shared in America's prosperity, but then President Nixon closed the gold window in 1971.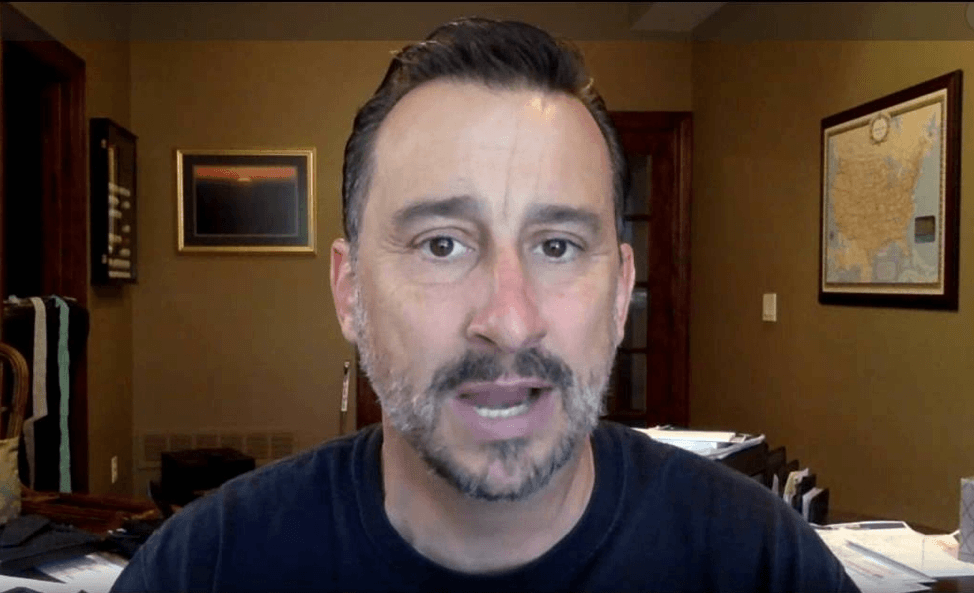 Courtesy: Craig Hemke
By decoupling the U.S. dollar from physical gold and placing it on the fiat system, money became unsound and unstable, according to Craig Hemke. Since that time, the money supply has exploded, the value of the dollar has fallen sharply, and the cost of practically everything has increased dramatically.
The answer is not to abandon capitalism, but rather return to a sound monetary system – not a solution you're likely to hear from Ray Dalio, Warren Buffett, or anyone else so heavily invested in the current monetary system, according to Craig Hemke.
Trust me when I tell you that this interview with Mr. Hemke is must-view material, so be sure to check out Wealth Research Group's engaging conversation with him, as well as his Website and blog at TFMetalsReport.com, where traders and investors congregate to learn about and discuss the most pressing issues in global finance.
Continuing your financial education is easy with Wealth Research Group's timely selection of high-conviction reports, including our report on how you can arm yourself with knowledge as the globalist enemies from within conspire to destroy the middle class, our report on how the American Dream of retirement has become an impossible nightmare (and how you can protect your financial future), as well as our Domestic Cancer: America's Biggest Challenge report with critical data on the attack being perpetrated on U.S. soil today.
Best Regards,


Lior Gantz
President, WealthResearchGroup.com
Governments Have Amassed ungodly Debt Piles and Have Promised Retirees Unreasonable Amounts of Entitlements, Not In Line with Income Tax Collections. The House of Cards Is Set To Be Worse than 2008! Rising Interest Rates Can Topple The Fiat Monetary Structure, Leaving Investors with Less Than Half of Their Equity Intact!
Protect Yourself Now, By Building A Fully-Hedged Financial Fortress!
Legal Notice:
This work is based on SEC filings, current events, interviews, corporate press releases and what we've learned as financial journalists. It may contain errors and you shouldn't make any investment decision based solely on what you read here. It's your money and your responsibility. Information contained in this profile was extracted from current documents filed with the SEC, the company web site and other publicly available sources deemed reliable. The information herein is not intended to be personal legal or investment advice and may not be appropriate or applicable for all readers. If personal advice is needed, the services of a qualified legal, investment or tax professional should be sought.
Please read our full disclaimer at WealthResearchGroup.com/disclaimer