IMMEDIATE THREAT: Rob Kirby's Warning of the Coming Class War – It's SOONER THAN YOU THINK!
The widest wealth gap since World War II… record low labor-force participation rates… a middle class that will cease to exist by 2020… Despite a market melt-up and ultra-confident employment numbers, the Wall Street rhetoric somehow doesn't match up with the Main Street reality. Could this lead to an out-and-out revolt, and when will it happen?
Because we have access to the greatest minds of the financial world, Wealth Research Group seeks out expert commentary on these pressing questions. That's why we reached out to Rob Kirby, a noted financial analyst and an extremely popular guest on numerous podcasts and YouTube programs.
Rob Kirby is the owner and publisher of KirbyAnalytics.com, where visitors can delve into Rob's unique brand of illuminating and insightful economic reporting. A trusted resource of news and views on the markets, Rob's Kirby Analytics Newsletter provides outstanding proprietary macroeconomic research and consistently hard-hitting analysis.
Courtesy of SprottMoney.com
Mr. Kirby's intimate knowledge of the precious metals, foreign exchange, Euro-dollar, and government bond markets (both U.S. and Canada) have brought a fresh perspective to the domain of financial commentary. Rob has been a featured essayist on free-thinking platforms such as Lemetropolecafe.com, Financialsense.com, and Safehaven.com, just to name a few.
Wealth Research Group was glad to speak with Mr. Kirby for the first time, and he was unabashed in his warnings about the future of the economy and the American way of life: all of the evidence indicates that the wealth disparity will soon reach a breaking point and things are going to get very, very ugly.
93% Of Investors Generate Annual Returns, Which Barely Beat Inflation.
Wealth Education and Investment Principles Are Hidden From Public Database On Purpose!
Build The Knowledge Base To Set Yourself Up For A Wealthy Retirement and Leverage The Relationships We Are Forming With Proven Small-Cap Management Teams To Hit Grand-Slams!
According to Rob Kirby, the labor force participation rate is around 65% in the United States – very close to historic lows. And yet, it's easy for politicians to tout low unemployment figures when they're changing the way they calculate the numbers and how they determine who counts as unemployed.
What they're doing is changing the measurement, much like they do with inflation figures: when they distort the benchmarks, they're creating a false sense of security in the populace. To make matters worse, according to Rob Kirby, the leaders of industry are deliberately outsourcing good-paying jobs simply to line their pockets and boost their bottom line.
When the next full-on recession comes, could the egregious inequality between the haves and the have-nots lead to an all-out class war? And if so, when will this happen? According to Rob Kirby, American won't even need to wait until the next presidential election cycle for this to happen: the writing will be on the wall by the time we're into the midterm elections, which are coming up very soon.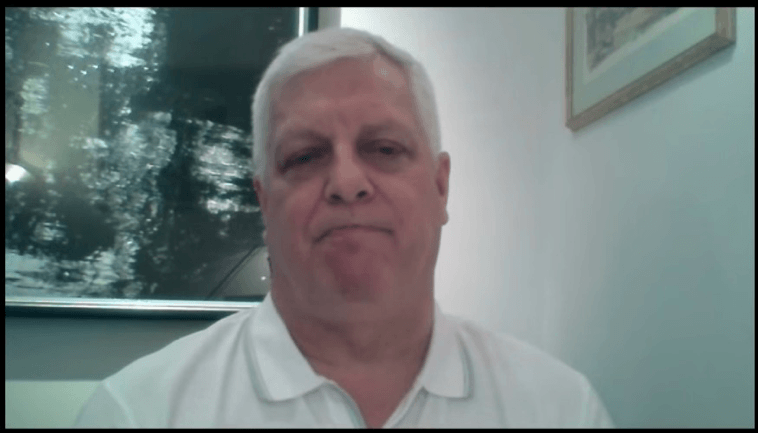 Courtesy of socioecohistory.wordpress.com
During the interview, Mr. Kirby reminds us of the government's reckless behavior and unsustainable spending habits: according to Rob Kirby, in the last year the U.S. government has added $1.4 trillion in new debt. Moreover, the U.S. Treasury bonds that people held a year ago are worth nearly 30% less today – that's a $450 billion haircut for bondholders.
It's all part of the ongoing fraudulent behavior on the part of the people we're supposed to trust and hold in high regard, and Rob Kirby's vision is at once urgent and disconcerting – and it's a message that must be heard by any concerned citizen of America or anywhere else.
After listening to the complete interview with Rob Kirby, I would advise that you visit KirbyAnalytics.com and avail yourself of the incisive analysis and commentary that Mr. Kirby has to offer. In addition, you can get immediate access to the full suite of data-rich reports available from Wealth Research Group; these include our Ultimate Report on Safe-Haven Assets, our must-read Market Crash Blueprint for the impending collapse of the financial system, and our urgent report on how state-issued currencies will topple the U.S. dollar.
Best Regards,


Lior Gantz
President, WealthResearchGroup.com
Governments Have Amassed ungodly Debt Piles and Have Promised Retirees Unreasonable Amounts of Entitlements, Not In Line with Income Tax Collections. The House of Cards Is Set To Be Worse than 2008! Rising Interest Rates Can Topple The Fiat Monetary Structure, Leaving Investors with Less Than Half of Their Equity Intact!
Protect Yourself Now, By Building A Fully-Hedged Financial Fortress!
Legal Notice:
This work is based on SEC filings, current events, interviews, corporate press releases and what we've learned as financial journalists. It may contain errors and you shouldn't make any investment decision based solely on what you read here. It's your money and your responsibility. Information contained in this profile was extracted from current documents filed with the SEC, the company web site and other publicly available sources deemed reliable. The information herein is not intended to be personal legal or investment advice and may not be appropriate or applicable for all readers. If personal advice is needed, the services of a qualified legal, investment or tax professional should be sought.
Please read our full disclaimer at WealthResearchGroup.com/disclaimer